*all photos obtained from Stitcher.com
Lately, during my commute, I've been listening to podcasts instead of my usual jam-packed playlist. I'm not sure what exactly caused me to make the switch, but I am so happy that I did. At first, I was hesitant because I thought that there was no way that a bunch of talking could ever rev me up for my day, but boy was I wrong.
I found six podcasts that turned me into a believer, whether it be for inspiration, laughs or just real unadulterated truth.
This is not only a bomb a** blog, but the podcast is very entertaining. Lauren and her boo talk about a variety of topics and they bring on guest hosts as well. They do a really great job at taking one topic and incorporating a woman's point of view versus a man all with a sense of humor. I definitely recommend this podcast for a weekly "pick me up".
Lady Lovin' is the podcast that every girl needs to listen to – especially if you were a fan of MTV's "The Hills" because the Lo Bosworth is a host along with co-hosts Jilly Hendrix and Greta Titelman. The podcast talks about everything from relationships, jobs, astrology and many other interesting topics. Not only do they bring in guest hosts, but they are brutally honest about everything you feel like you are in the living room with a glass of wine during girl talk. You don't want to miss a game of "Would You Rather" with these girls!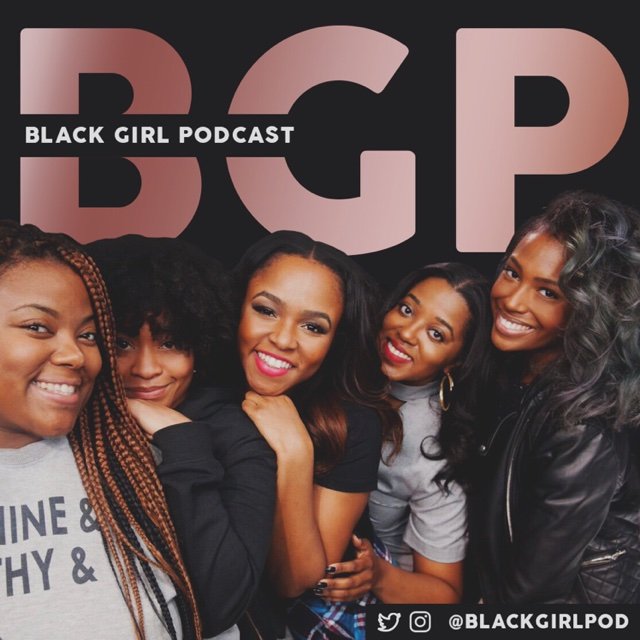 Even though this podcast is third on my list I would have to say it is my favorite podcast. The podcast is hosted by five East Coast women: Gia Peppers, Deanii "Scotty Beam" Scott, Rebecca "Bex" Fracois, Sapphira Martin, and Alysha Pamphile. The women offer real ass commentary when it comes to race, gender, career, and relationships. I am able to love and listen to a lot of podcasts, but these topics discussed on BGP resonates with me on every level. I recommend it for any young, black woman navigating through life, simply trying to figure sh*t out.
If you are in a creative position or want to branch out into a creative entrepreneurial venture, this is the podcast you need to be listening to. Jenna Kutcher takes a personable approach when talking about how she started her career while giving other women advice too. She talks about blogging, photography, the ups and downs of being a creative. The light-hearted and spiritual approach she takes to her career is very endearing.
My Favorite Murder with Karen Kilgariff and Georgia Hardstark is a podcast that is full of crazy sh*t. To be honest, a friend of mine told me about it and I never understood why she would want to listen about murders all day – until I listened to it myself. The podcast is not only entertaining, but it has made me intrigued by the details of homicides or ghost stories that have happened past and present.
Like Black Girl Podcast, this is one of my favorite podcasts to listen to on my commute. I like the fact that these girls keep it 100 when it comes to various topics. They are super energetic and they never hold back when it comes to giving advice during their "Dear Betches" portion of their episodes. I definitely recommend this podcast if you're in for a laugh.
There you have it! Listen to these podcasts and I promise you that you won't regret it!