"So enough about me, where is your man at?" I began to give him the same answer that I had given him every year prior: I don't have one. The follow up "jokes" were along lines of "I'm starting to think something is wrong with you" and "Is there something you're not telling me?".
Look, it is not as if I have not dated in these past 3 years of being single; TRUST ME, I have. I feel as though these past few years of dating have been daunting to say in the least and it has gotten me nowhere. I've dated the good guy with no chemistry, the guy with dreams but no drive, the guy with the bomb sex but no respect for me, the guy with the micropenis, and the guy that only wanted to date me because I had a stable place to live. There was a sleuth of classic f*ck boys that entered my life, but then there were a few good guys that didn't work out simply because the timing wasn't right.
After we hung up the phone, I started to analyze (in my case, over-analyze) the real reason I was single. The easy, uncomplicated answer is that I simply am not ready for a relationship. My prior relationship was a 6-year toxic, on-again-off-again rollercoaster that gave me a dose of harsh reality about "love."
I had to Build my Confidence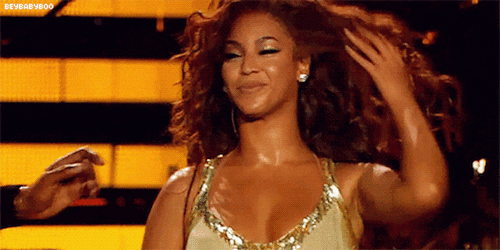 In my last relationship, I was not confident. I did not know my worth, in fact, there were times when I acted completely desperate to keep my ex around. I excused attempts at cheating and allowed him to come back after he had left to be with other girls. I accepted it all because I did not have the confidence to be by myself. It took quite a while to understand myself and to know exactly what I shouldn't accept from a man or any other person that should be in my life. Being single shows you exactly how to do this. You get to a point where you listen to your gut and if it feels like something isn't right – it isn't. I had to learn this the hard way many times and now I couldn't imagine inviting someone into my space that doesn't share the vibe and respect I have for myself.
I had to Learn that Love Doesn't Hurt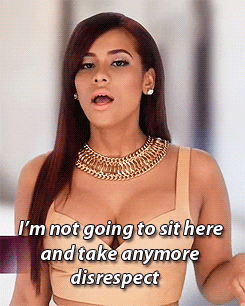 This is something that I struggled with for a long time. I always had the notion that love had to be crazy passion, something that is euphoric and seems a little bit out of control. In my years being single, I've learned that while passion is always something that I desire, you can't base a long-term relationship off one moment of passion. You don't know how many times I met a guy, we had passion and two weeks later he turned out to be a complete douche jerk, too many times in fact. The old me would have stayed to prove that "I'm a ride or die," but the present day me understands that disrespect early on in a relationship is bullshit and simply won't be tolerated.
Sometimes I was the Problem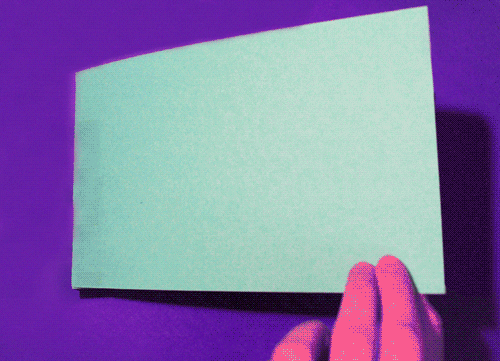 OK, so this point was not the easier one to admit, but it is the truth. There was a time when I went through a sabotaging period where I would flake on dates regularly. Looking back, I have to say that I was impressed with guys that wanted more for themselves and caught on early that I didn't really want to get to know them. I know that it was not out of malicious intent to waste their time, but it was something that I knew I wouldn't have tolerated myself. So yes, there was a time where I was displaying subtle fuck girl signs, but in my defense, sometimes things were SUCH a struggle. Am I the only one who is excited to see someone and then the day of you're just not feeling it and cancel the whole thing? I am? Well OK then…but my point is that it happens.
I Enjoy Being Single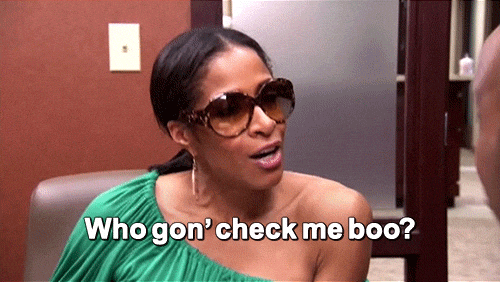 Yep. I said it.
The Right Person Hasn't Come Along Yet 
You know those sayings that people have? "It's all about timing," "Love will find you," and "Time heals all." It wasn't until these last few months that I thought that all of these sayings were just a load of BS. However, in recent months, I'm inclined to believe that my dating life can't be doomed. I refuse to believe that I have been dating all these duds with no hope of real love in the future. Re-engaging with my vulnerable self and acknowledging a deep part of me still wants that happy marriage with kids wasn't so scary when I chopped it up to the right person just hasn't found me yet.
My friend and I expounded on the conversation more the next day. After everything I said he just laughed and said I was "picky." My thought was to argue with him about that term "picky" and I how I am tired of being told that just because I have standards I am "picky." But, after thinking about it on a surface level, being picky meant that I knew exactly what I liked and didn't like. I smiled because it took me a long time to figure that shit out. Finally, I just looked at him and said, "Damn, straight I'm picky."