Now that Fall is here, I am seeing tailgates for college football and I feel so nostalgic. It feels like just yesterday that I was a high school senior turned college freshman. I was too geeked to be moving that hour and a half from my parents. It was my first taste of freedom and I was ready to experience every bit of it!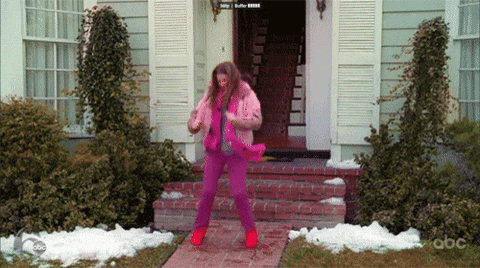 Looking back on the person that I was back then, I am proud of how far I've come – even if it did take a long ass time to get here. It got me thinking about what I would tell myself if I were to go back in time as a college freshman. I feel as though if I were to write myself a letter it would go a little something like this :
Dear Young Diane,
First of all, congrats girl! It took a lot of hard work to get here and you finally made it. You are a first-generation college student and I know you are nervous about whether or not you can do this. You can. God has you and you have a great support system in your family. You're going to fight with your parents during these years, but little do you know, they are the some of the only people that really have your back. They are your true ride or dies.
Your first night at college, get out and mingle! Don't meet that guy that you kinda know from back home, he's a dud and totally not worth your time. You have one true assignment the weekend before classes start: Go out and make new friends. I know you have major anxiety about this, but make nice with your roommates and be down for new adventures, because you could be missing out on a real social life.
Ok, so you made the mistake of signing up for 3 different 8:00 am classes, they are going to suck, but keep going! Take time to really think about why you are taking each class and keep in mind that even if you skip class you are still paying for it so don't make this a habit. Try to find a study group and make your grades the number one priority. There will be other things that will try to get in your way, but this is why you are here – do not forget that.
Dating. You are going to jump into unfamiliar territory and get a boyfriend. Remember this: you are NOT this relationship. There will be ups and downs, you're going to get lied to and lose your shit for a minute, but remember who the fuck you are. There is going to be a time that you are not going to want to laugh, go out or even be around other human beings because it hurts so much, but you are going to get through it one day at a time. You are a force to be reckoned with.
As this year continues to teach you about yourself, do not forget about taking care of yourself. Workout and stay hydrated because there will come a time where you will wish that you would have never let yourself get out of shape. Take the stairs and enjoy the many amenities that college dorms have to offer, they won't last forever.
Lastly, I cannot stress this enough – you are going to be OK. You are going to fall and misstep, but you never stay down for long. Through disappointments, heartbreak and embarrassing moments you show how strong you are. Stop doubting yourself and go get what is rightfully yours. No matter how hard it is, you will get that degree and you are going to go out in the world and do great things.
Sincerely,
The Future You
There you have it! This is the letter I would write myself if I could go back in time. There are so many growing pains during this time and I could have used all of the help that I could get. Boy, if I knew then what I know now!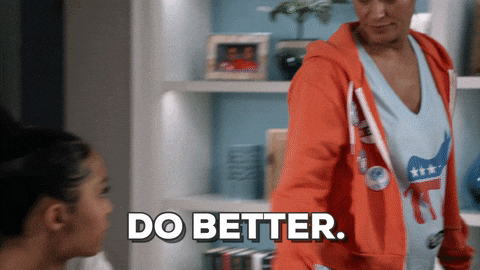 What about you? What advice would you give to your younger self? Comment below!