So you've graduated or finally got that job that you have always wished for. You understand that this next level in life demands a new version of you, "a more responsible version". Of course big accomplishments in life cause excitement, but sometimes bigger accomplishments can bring an overwhelming feeling. You may feel like a fraud and that at any moment you may be exposed as an incompetent child. This is imposter syndrome.
For me and many others, sometimes being an adult can be hard enough. When I received a position more in line with what I wanted to do that included a higher compensation and an office of my own, I got nervous. What if I can't do what they hired me to do? What if they regret giving me this opportunity? Most importantly, what if I fail?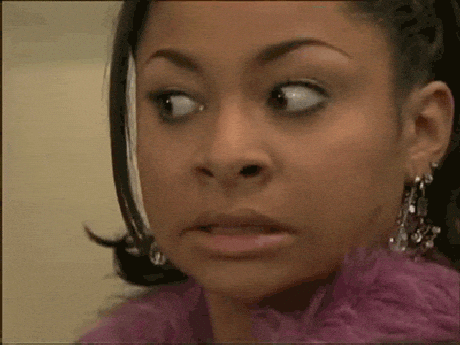 The Financial Diet, one of my favorite blogs (and YouTube channels), did a video on how to overcome and defeat Imposter syndrome. The video was a supplement to an article that Chelsea Fagan wrote called "5 Ways I Combat My Imposter Syndrome and Get Sh*t Done" that dove into tips that she uses to empower herself in those moments of feeling like an imposter.
When I watched the video, it completely resonated with me. Not only was I at a time in my life where I felt like I was a complete and total fraud, but another side of me knew that it was a reason I was given the opportunity so I have to embrace it. Not only did I apply some of TFD's tips for Imposter Syndrome, but I also came up with a few of my own.
Focus the Stress
The first week at my new job was by far one of the most stressful weeks of my life, but I had to take all off that stress and put my focus on something positive. I came up with personal to-do lists so that I would feel as though I accomplished something throughout the day no matter what. By accomplishing at least 3-5 things on this list and physically crossing it off gave me a sense of achievement for the day. All of the stress that I would feel throughout out the day was a lot to handle at times but as long as I got my targeted tasks done, I was ok. 
What is Your Mantra? 
Mantras, positive affirmations and positive quotes have helped me tremendously when feeling anxious at the job. It is something I tell myself before a big meeting, after a harsh critique or just simply when I have a moment of feeling overwhelmed; saying positive words to yourself can do wonders. When in doubt, my mantra will always be "you got this" (feel free to use this!). I say this as many times as needed to calm my nerves. I find that adding affirmation to my morning routine has changed my attitude for the day. Try it! 
What is Your Motivation
Everyone has their own reason for going to school, accepting a job or taking on opportunities that might alter their future. The important thing is to remember your reason. What is your overall motivation in this phase in your life? Is it to finally own your home or car? Maybe your kids or parents might be a good motivator. Your motivation is anything that you would want it to be, just remind yourself often. During this season in your life, things maybe get uncomfortable at times to you must remember the reason you are allowing yourself to grow.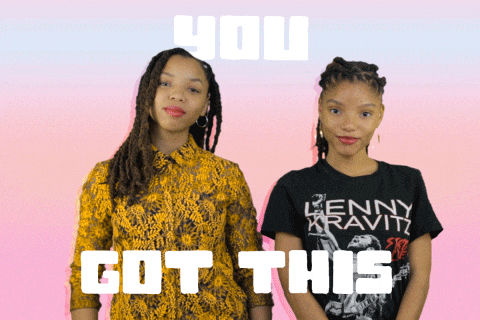 Make A List to Motivate You
I love lists! I am one of those people that has to make a list about almost everything. It wasn't until I sat down and made a specific list that I found a new confidence. I challenge you to make a list about all of the things you are good at. When you make this list, be sure to be specific and as detailed as you would like. This list is meant to look at yourself at a different perspective. if you are in a new place in life, the recognition of the great things about you can often be neglected when trying to cope with a new lifestyle. Keep this list close by – you will need it.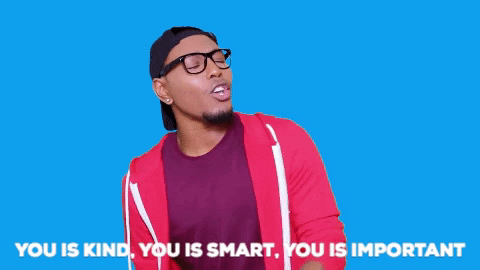 Breathe.
Inhale and exhale. Sounds so easy and a no-brainer, but you would be surprised at how much 10 deep breaths can change your day or hell, even your life in some cases. No matter where you are in life, there are going to be moments where you have to breathe and take in the moments. Take this moment to asses your decision, look at a situation from other angles or remind yourself if something is worth your energy. Example: If a co-worker is pissing you off, take 10 deep breaths and come up with a professional response to the behavior. When you feel overwhelmed, embrace that feeling and breathe. Clear your mind. #nottodaysatan.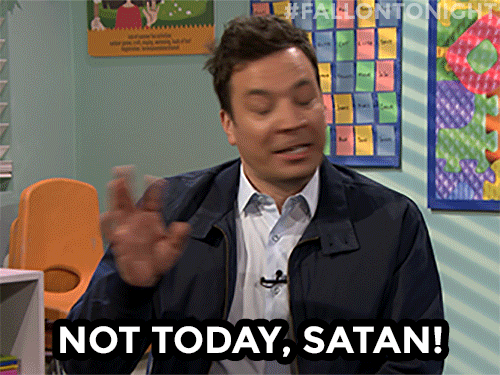 Though Imposter Syndrome is more common than we would like to admit, I encourage everyone to face it head-on. That is the only way to change the imposter mentality and become who you truly are.
Did You Enjoy Your Read? Pin It!
Related Posts
---