Please note that this post contains affiliate links. 
2018 is over and we are well on our way to entering the second month in 2019. Damn, that was fast! 2018 was life-changing for me; so much had happened and I want to keep that momentum up while entering 2019. Even though last year displayed some successes, why not change it up from last year and previous years? As I was going over in my head of how I want the rest of 2019 to go, I decided to have the conversation aloud with you guys.
Find a Good Scheduling Program
Last year, my "winging it" attitude was on an all-time high, so this year I am vowing to be more organized so I can approach my goals with intention. That means scheduling out actionable items, making an effort to remember appointments and working smarter, not harder.  I actually argue that this is one of the first things that should be done, but not over thinking it. So often people spend so much time planning, that they forget to actually do the plans. Try to come with a method to put your plans into place by scheduling actionable items. Here are some methods you could try to schedule out your plans:
Planners – planners are not what they used to be! You can get planners for 12 months to 2 years and they can help you plan a variety of things from work, social, health and business related appointments, notes, and lists.
Google Calendar

– for those who may forget a planner or notebook, this may be the way to go. You can access your schedule from anywhere and you have the ability to color code and categorize as you please.

Bullet journals – When I first got into bullet journaling, it was very overwhelming. I encourage anyone that is interested in this method to use templates and keep it simple in the beginning, this is supposed to be a fun way to stay aligned with your goals! You can literally create any tracking list you want such as mood, working out, budget, etc. There are tons of opportunities with this option. 
Do a Slight Purge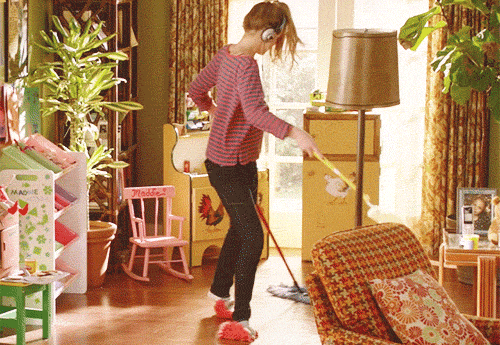 There are so many people who will tell you to do a complete purge in the spirit of "out with the old and in with the new" and I wouldn't disagree that making some room in your closet or your life is the only way to move forward. Instead of doing a complete purge,  which can give you anxiety just thinking about it, choose 3 things in your life in which you need to purge. It could be your closet, fridge, social circle, etc. Just evaluate every area in your life to see what needs to go.
Make a REALISTIC Consistency Plan
Consistency is what sets you apart from anyone else when trying to complete a goal. Do you want to be great at something? Then you must be consistent with the putting forth quality work to be great. That is easy to say, but sometimes consistency can be hard. To make consistency a habit, you are literally making this goal a priority in your life and making a plan to work on it regularly. For me, I am trying to write more content regularly for you guys so I had to physically write out a realistic schedule that I plan on sticking with. I recommend going slow at first if this is something completely new to you. I mean, of course, if you want to go for the gusto and do everything at once, by all means, but this is not something I would recommend just starting out. You are more likely to keep this going if you start out small.
Develop Healthy Coping Strategies
So in 2018 I basically complained about all of the things that I did not like. How would I cope if I were disappointed, frustrated, stressed or a unique combo of all three? I would eat, drink, complain, and then complete the cycle all over again. Not in 2019 though. I am determined to develop healthy ways to cope with my anxiety and whatever other shortcomings I might encounter this year. Working out, taking walks, and writing are some coping mechanisms that I am trying out this year, but feel free to try your own. Maybe you like to cook, create or hang out with friends. Do what makes you feel good, but make sure that it is a healthy outlet that elevates your frequency.
Have an Accountability Partner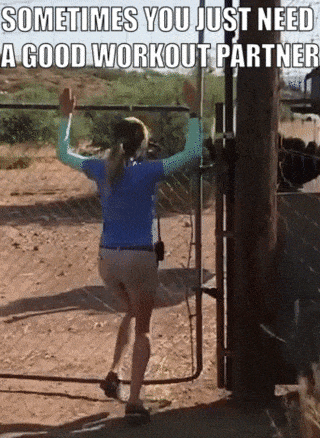 I can only speak for myself, but it is a good idea to have an accountability partner when sticking to really important goals. This is different than just talking to a group of friends about something you want to get done. An accountability partner will check in with you to make sure you are hitting the milestones necessary to complete your goal. Want to lose weight or save money? Your accountability partner will make sure you don't miss any workouts and give you a serious side eye when you have an everything bagel sandwich for an afternoon snack. Where can you find one? An accountability partner can be a parent, friend, coworker, or significant other, just tap into your circle. If you don't have anyone that fits the bill, contact me via email or social media! I would love to go on this journey together with you. 
A Quick Recap…
Find a Good Scheduling Program – a planner, journal or calendar could help you out!
Do a Slight Purge – go over every area in your life and do a light cleaning. Review every area each quarter and continue this process.
Make Consistency a Priority – A consistency plan will help you remember you "why" and hold you accountable for achieving your goals.
Develop Healthy Coping Strategies – This year we are putting our mental health first and developing ways to cope with downfalls in a healthy way rather than perpetuate the same unhealthy habits.
Find an Accountability Partner – sometimes we need an extra push from those around us. Find an accountability partner to check in with, it'll change the game!
What are your thoughts? How are you tackling your goals this year? We would love to hear from you!