Hey guys! I am back with an update and so much has happened. I won't go over every single but I will focus on my road to finding a job. Speaking of that road, it was long, hard, and a lot to handle at times. It actually gave me a new, humbling perspective as a recruiter to see the other side of the interviewing process as a job seeker.
Being fully transparent, I went on about 10 interviews – some were good, but one stuck out to be exceptionally bad. I decided to share this cautionary tale with a lot of my job seekers so you can save yourself the trouble that I enviably found myself in.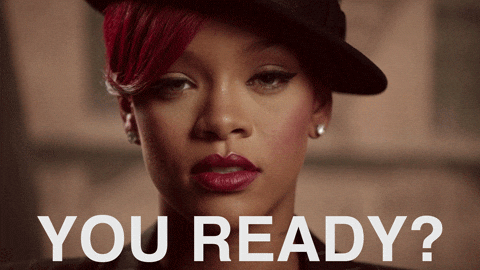 *************************************************************************
I applied for a Non-profit Campaign Coordinator because of my undergraduate degree, my experience in marketing and the job description sounded appealing. It described the working environment as team-oriented, working with clients, and planning events. These are all things that I love, so of course, I had to apply! The next day, I got an email to come in for an interview – this girl was so excited!
From the moment I walked in, there were SEVERAL things wrong. To make this story short, I will highlight the key horrible points for you…
I walked in and The Weeknd was playing loudly. While I'm a slight fan of The Weeknd, I'm not a fan of the unedited version, and definitely not at an interview.
There was a line to get interviewed all at the same appointment time as me – 4:00 pm
There was no bathroom in the suite – if you wanted to use the bathroom you had to go next door.
There were only two employees in sight of the very small office area.
Once in the interview, the interviewer read from a document about the job description with no eye contact whatsoever.

Note: the actual job was product promotion at Best Buy – not the job I applied for.
The interviewer did not ask me any questions about my background or why I wanted to work there.
After the subpar interview, the interviewer then walked me out of a back door like it was a drug deal. 
Later that night, I received a call to offer to move forward in the process, as I began to ask a question, I was abruptly hung up on.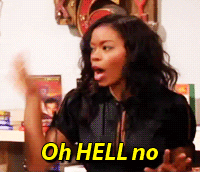 Naturally, I was extremely heated, so in true fashion, I replayed the interview repeatedly over my head and vented to friends. After continuously reviewing everything that took place, I realized that I had made a vital mistake as a job seeker: I did not do my research.
Note: I did not properly research the company. The company had only been in business a few months under a new name and the old name had tons of bad reviews of it being a scam.
A lot of people told me that I should have walked out of the interview, but I decided to stick it out against my better judgment.
Well, there you have it, folks! Again, this has been a long journey I am finally happy to say that my job search has come to end. There will be more updates about my new found corporate life in North Carolina, but I hope you are able to use my experience as a lesson when you are out on your own journey.
The Take-Away: Always do your research! Whether it is an event, business venture or interview do your due diligence and look into it.